monday, april 30, 2012
*** MAKE UP FOR EVER AQUA SHADOWS REVIEW - WATERPROOF YOUR EYES FOR SPRING SUMMER 2012 ***
Make Up For Ever
Spring

/

Summer

2012

Aqua
Shadows
The hunt for waterproof, long lasting eye makeup brings me to the new Make Up For Ever additions to their Aqua line. Check out their 12 new offerings ~ B+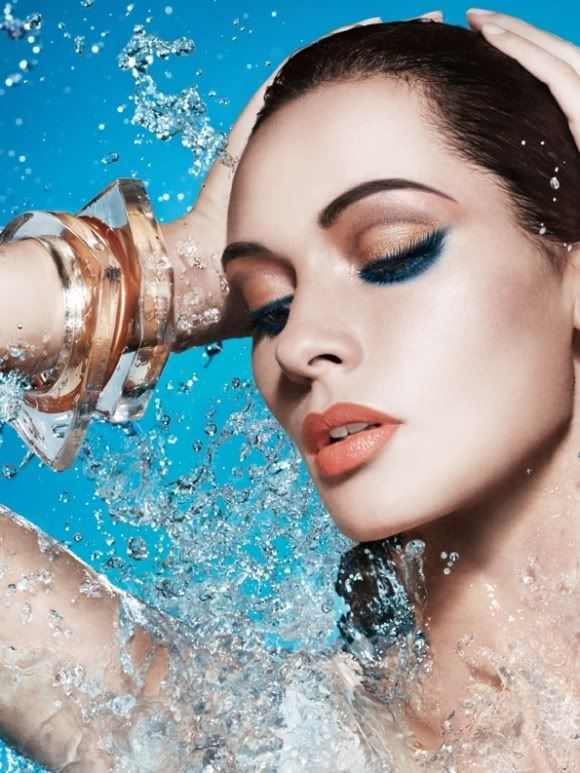 If long lasting, waterproof proof eye makeup is one of your top priorities, the newest Make Up For Ever collection, Aqua Shadows is sure to please - with a little tweaking....
MY REVIEW ~ I found these fairly easy to apply and blend before they became "set". These performed best for me up to 5 hours without creasing. The matte are truly matte and highly pigmented - however, I think setting these with shadow will improve their wearability. The pearl shades are medium pigmented and very buildable - with a beautiful sheen - these tend to last longer than the matte shadows in my view and are very wearable day and night. I recommend these for summer heat waves, swimming, high humidity days and hot sultry evenings dancing the night away. B+
Having worked on several underwater fashion shoots myself, I can testify to their lasting ability - within the limits I described. Useful in humidity and high heat environments - and the color payoff is great.
0E Matte black
2E Matte brown
4E Matte taupe grey
6E Matte navy blue
8E Matte green
20E Pearly taupe
22E Pearly coper
24E Pearly pink
26E Pearly peach
28E Pearly beige
30E Pearly pink beige
32E Pearly white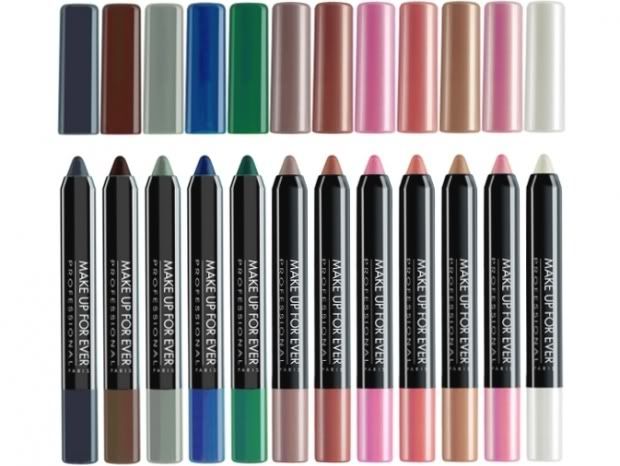 Simplify your summer makeup routine with any of these twelve dazzling, waterproof eyeshadows - offered in matte and pearl textures - new additions to their Aqua collection. $20.00 each
photo credit: make up for ever
make up for ever, aqua shadows, nashville makeup, florida makeup, california makeup, waterproof makeup, spring 2012 makeup, summer 2012 makeup, 2012 makeup trends
---
Comments:
05/26/2012 - Zelda
I love these waterproof formulas. I bought the blue, black and gold ones. They really do last!
---
05/08/2012 - TARYN
STELLAR! Must try. Great blog with a lot of information - keep it up!
---
04/30/2012 - cynthia
Thank you for this. It really gives me some options to work on when considering makeup items for this coming hot months.
---
04/30/2012 - Dana
I love the honesty! I am always on the look out for waterproof or at least resistant makeup and will check these out. Great blog and site too. -D
---
Post a comment