monday, november 14, 2011
*** What's New In My Personal Makeup Bag ***
LISA JOHNSON MAKEUP + HAIR
---
What's new in my makeup arsenal? Well, in my personal makeup bag - for those quick seconds I have between clients' beauty sessions - these are a few products I use consistently - they work for me and I'm an Over 40 Woman - you need to give these a try - at ANY age.
GIORGIO ARMANI LASTING SILK UV COMPACT - LUXURY. I use this throughout the day - technically a foundation (use wet or dry). Formulated for normal to oily skin. Even though I am Over 40, I tend to oil up during the day. Velvety and soft coverage. A very high UV protection to preserve from premature ageing signs thanks to SPF 34 and PA+++ 8-hour resistant veil & color.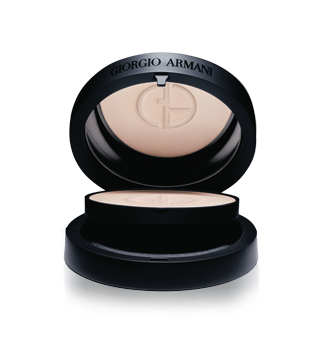 TIP: NOT SUITABLE FOR PHOTOSHOOTS due to the high SPF content. Pricey, but you're worth it :)
MAKE UP FOR EVER AQUA CREAM - I especially love the colors Pink Beige, Taupe and Peach - they're super lustrous and waterproof - I use these as a base also for powder eyeshadow for a quick night look. They go on smooth and resist smearing or fading. This entire line is PERFECTION. These come in 22 amazing shades - and you can use them on your cheeks and lips too.
TIP: make sure to use an eye cream to moisturize your eye area prior to using - these creams dry quickly and stay put. A little goes a long way.
LANCOME TEINT MIRACLE INSTANT RETOUCH PEN - This is about the best pen I have used so far that actually has coverage and not just "lightener" for the undereye area. I, of course, use my concealer in the morning and use this portable pen thru the day - its highly pigmented, very hydrating and covers. I'm a huge fan of LANCOME products - anyone that knows me knows this :)
TIP: pat don't rub the concealer into the corner of your eye to about 1/2 across under your eye - this covers without that "racoon" eye look - a little dab will do ya.
LANCOME L'ABSOLU ROUGE LIPSTICK
- I cannot say enough about this lipstick - (I told you I loved this brand) it is so nurturing, hydrating and lasts - a very creamy lipstick that is beautiful - comes in 28 amazing shades. Infused with moisture-boosting Pro-Xylane™, lips stay moist, soft and comfortable for up to 8 hours. Antioxidant-rich Vitamin E and SPF 12 help keep lips safe from environmental aggressors. Perfect formula for anyone wanting anti-aging benefits. My personal favorite color is

Berry Noir

- for the winter and holidays - a perfect cranbery (blue) red.
TIP: to keep your lipstick from bleeding - apply foundation to your lips as well as your face - powder lightly then line and fill in your lips with a complimenting or matching lip pencil - sharpen it every single time you use to ensure a perfect pout.
BEAT THE WINTER BLAHS - PICK UP SOMETHING NEW TODAY FOR YOUR WINTER BEAUTY - AND NEVER BE AFRAID OF A LITTLE COLOR - IT'S MAKEUP - SO HAVE FUN :)
MAKEUP FOR WOMEN OVER 40 TIPS, WOMEN OVER 40 BEAUTY, MAKEUP ARTIST TIPS, NASHVILLE MAKEUP ARTIST, GIORGIO ARMANI BEAUTY, LANCOME-USA, MAKE UP FOR EVER
---
Comments:
11/17/2011 - Darlene
I love that Lancome concealer pen so much. I switched from the YSL pen and as you say the Lancome pen is more of a concealer and is long lasting. Great tips!
---
Post a comment