wednesday, march 06, 2013
*** BEFORE & AFTER SESSION MAKEOVERS ***
a few BEFORE & AFTER of my makeup sessions - unedited iPhone images
I'm very grateful to be entrusted to take images of my clients Before & After their makeovers. Here are a few of my unedited iPhone images of several lovely clients - all ages - and the outcome of our makeup sessions together.
As a woman over 40-something myself - Women Over 40 makeovers and lessons are one of my absolute specialties. I have had women up to 85 book me for their personalized session, so do not hesitate to contact me for yours. You won't regret it.
SPRING IS HERE!
contact me today for your personalized makeup session
150.00 - airbrush or hand-applied makeup application for event
200.00 - hair + makeup application as above
250.00 - personalized lesson, bag reorganization + shopping
always in the privacy of your home or venue - by appointment only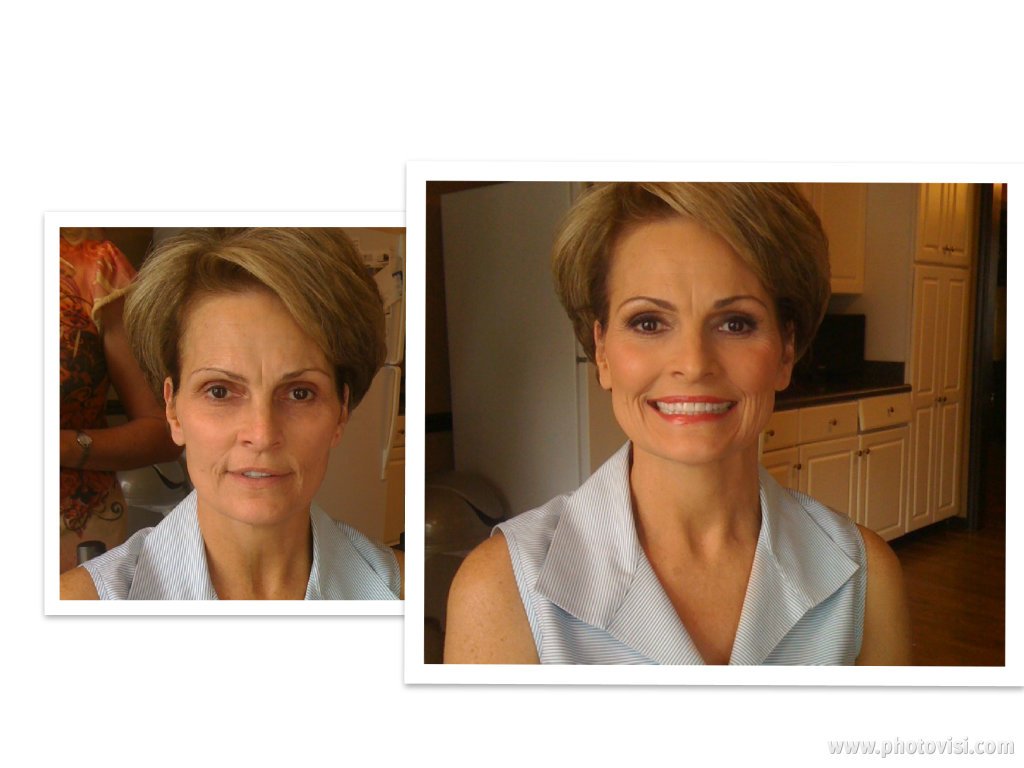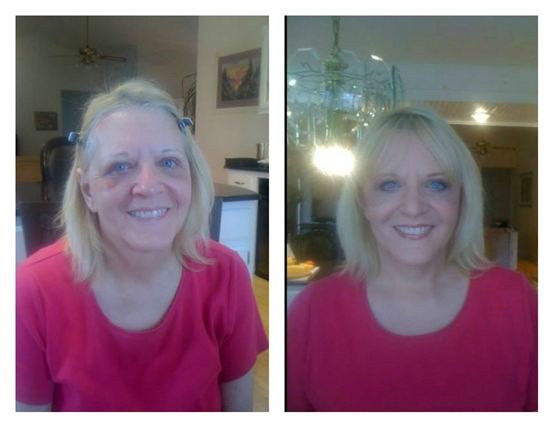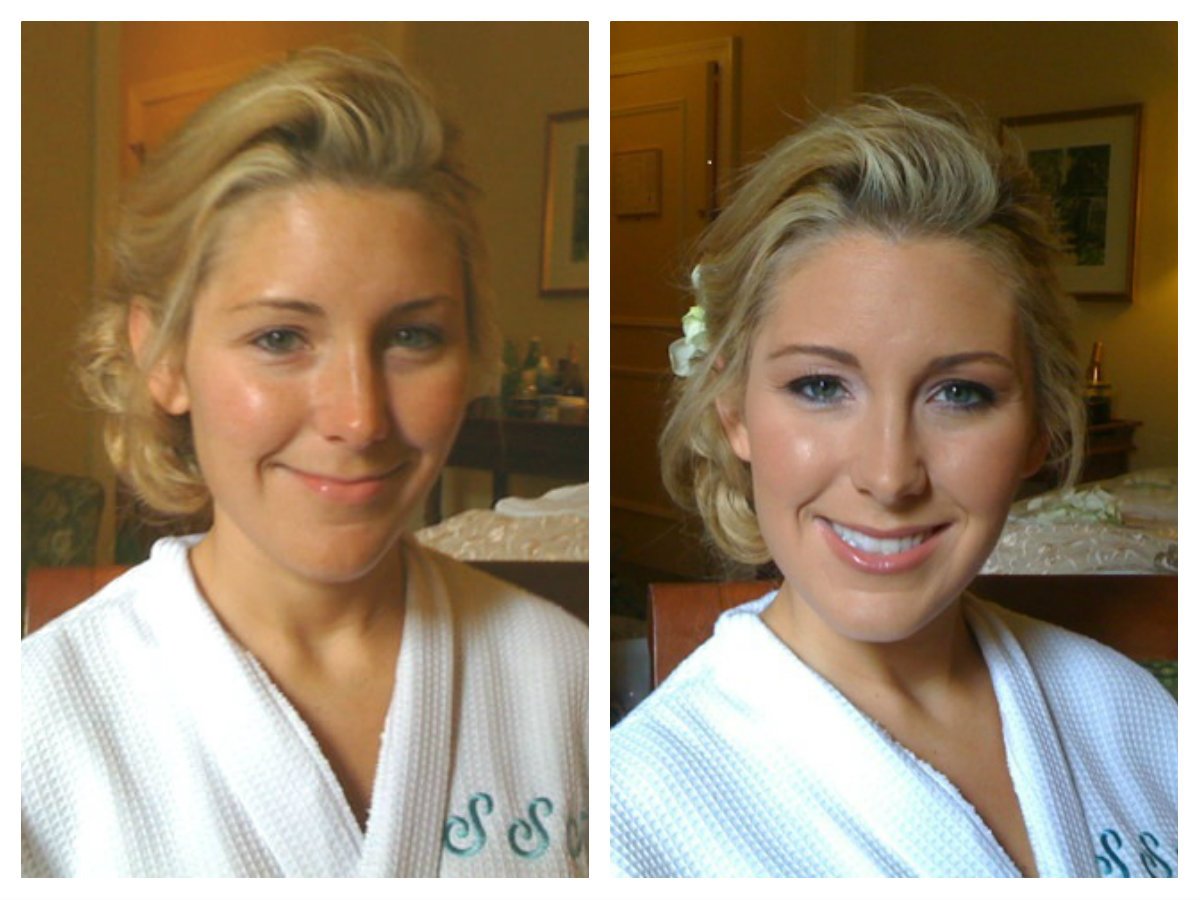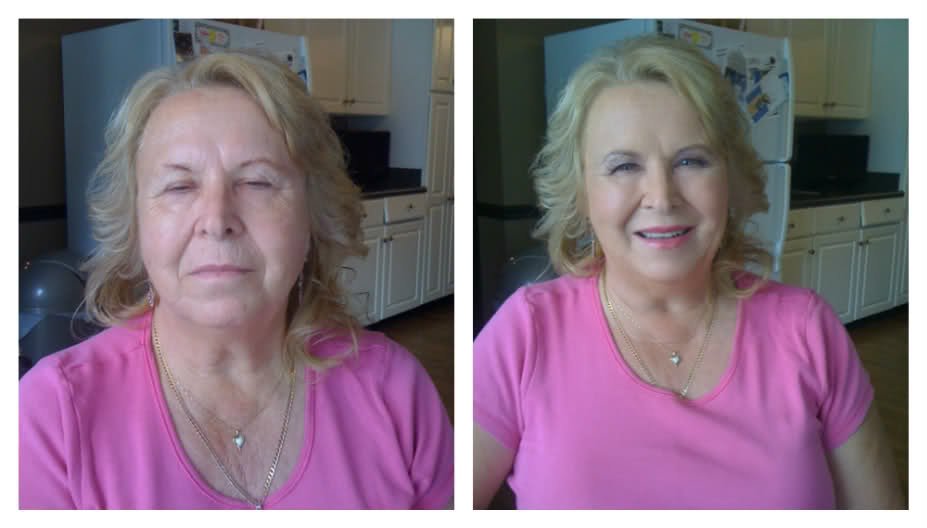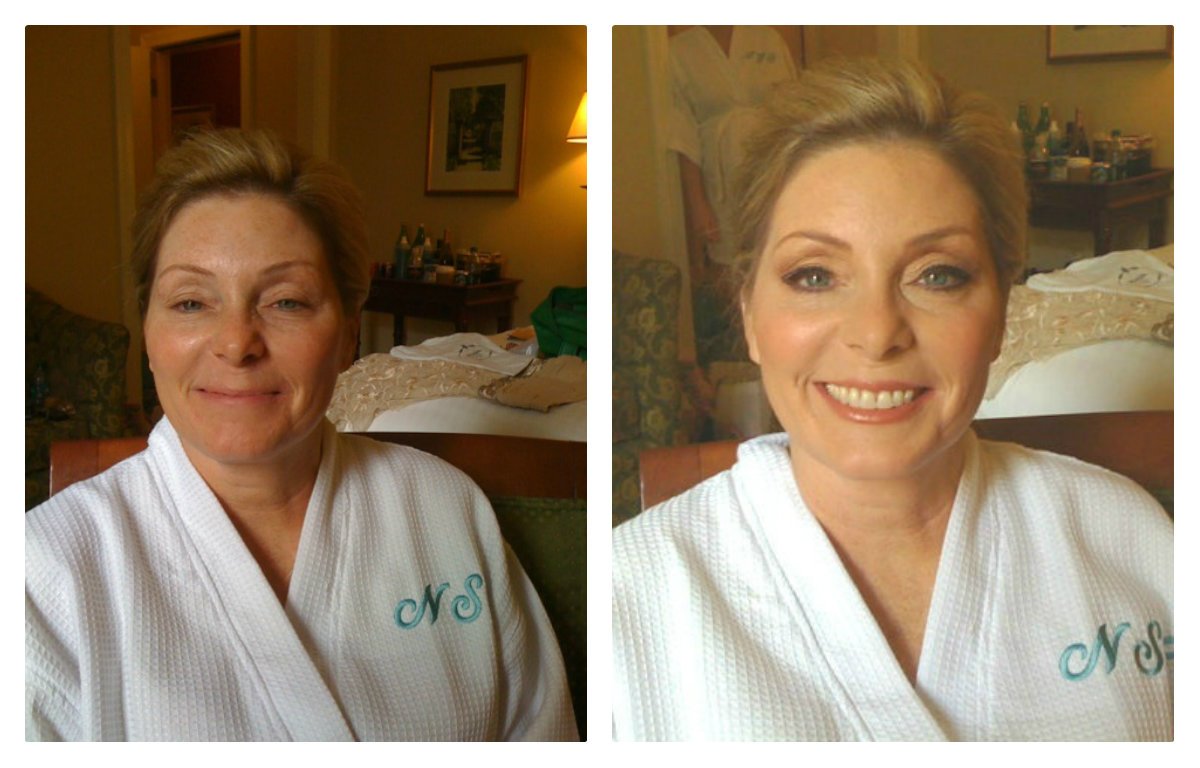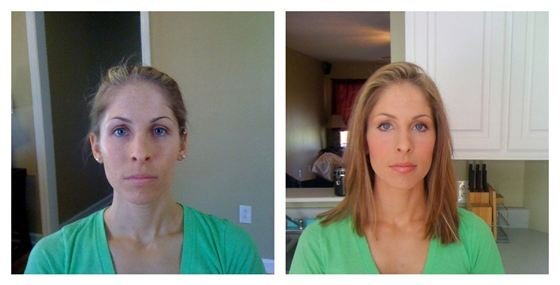 Women Over 40 Makeup, Women Over 40 Makeovers, Makeup Lessons in Nashville, Women Over 40 Makeup Lessons, Nashville Makeup Lessons, Tennessee Makeup Lessons
[1 Comments] [Read & Post Comments]
---
monday, march 04, 2013
*** Fashion Fever - Polyvore ***
LISA JOHNSON MAKEUP + HAIR
POLYVORE is my JAM
Any fashionista worth their salt knows all about POLYVORE - the addictive website makes putting together an outfit, entire collection or even storyboarding for a photoshoot or video SUPER EASY and fun in the process. The site has amazing fashion, trends, future trending and more accessories than you can pack on one arm.
I've neglected my board for sometime and just remembered what fun (and time taker) this website is - so I'll share mine here for you to check out - do try it and look at how much fun it is. I'll be updating a LOT more - Now if only they had cut out dolls to style....
polyvore, fashion styling, fashion websites, fashion collaboration, wardrobe styling tools, style websites, nashville wardrobe styling, lisa johnson makeup + hair, www.lisajohnsonmua.com
[1 Comments] [Read & Post Comments]
---
thursday, february 21, 2013
*** Winter to Spring Skincare - or how to shed the winter skin blahs ***
LISA JOHNSON MAKEUP + HAIR
NASHVILLE + BEYOND
WINTER.
is almost OVER... but not soon enough - we have a few weeks left of drab, cold, grey weather - BUT...
SPRING
is right around the corner! So, check out what I'm using for my skincare routine to prepare for warmer days. I must slough off the winter doldrums! I have normal to dry skin - Over 40ish (a tad!) - you can substitute other products for YOUR particular skin type of course - this gives you a general idea of what I use on a consistent basis. The key is consistency of skincare - morning, nightly, weekly rituals. GET READY FOR SPRING!
NOTE: NEVER USE PRODUCTS CONTAINING ANY ALCOHOL ON YOUR SKIN.
CLEANSE - day and night - if you skip cleansing your makeup off - keep face wipes in your nightstand, then in the morning do a thorough cleansing ritual to get back on track. I like to use a creamy cleanser that also takes off my mascara. EMBRYOLISSE Émulsion Lactèe Demaquillante (Purifying Milk Wash)
TONE/REFRESH/pHBalance - after cleansing each time - don't miss this step - it takes off the residue of your cleanser, closes pores and refreshes your pH balance before treatment/moisturizer. NEVER USE ANY TONERS OR PRODUCTS WITH ALCOHOL ON YOUR SKIN. EMBRYOLISSE Eau de Beaute Rosamèlis® (Flower Essence Toner (smells like orange and rose blossoms! - i love!)
EXFOLIATE - I do this a couple of days a week - VERY GENTLY - I use this in the shower after cleansing and before toning. The Grapeseed Exfoliant is extremely gentle and has small particles that won't tear your skin like some exfoliants on the market. Also has major anti-aging Vitamin C properties. MERLOT Grapeseed Exfoliating Scrub
EYE CREAM - day and night - is a must - dab a little where your wrinkles are showing - this will help plump the skin to help erase lines and wrinkles and keeps the skin soft thru many expressions. EMBRYOLISSE Soin Lissant Contour des Yeux (Eye Contour Treatment)
TREATMENT - day and night - my favorite treatment this past winter has been MERLOT NATURAL GRAPESEED OIL - a few drops add an extra moisturizing layer before cream or lotion - generally added at night, unless my skin is so parched then I use it also before makeup. Makes you glow without being greasy. Also great in your body lotion and for your cuticles and hands. MERLOT 100% Pure Grapeseed Oil
CREAM - night and/or day - I'm really enjoying creams for night time extra moisturizer after my treatment oil. You can adjust accordingly to your skins signals - but, winter has been harsh on my face - so a little extra has helped. FIRST AID BEAUTY - ULTRA REPAIR CREAM (no petroleum!)
MASK FOR PORE SHRINKAGE - this is a 2x weekly ritual I see amazing results from - for my TZONE (nose and chin mostly) I dab a little french clay to shrink my pores. LANCOME USA PURE EMPREINTE MASQUE (great mask for normal to oily skin as well)
MASK FOR DRY SKIN - this along with my french clay tzone mask - I use this on my face and neck - My skin is so smooth and freshened after this mask. I try to do these before bedtime - always after cleansing - before toner and your night treatment and cream. Consistent application is the key to a better complexion. VIVANT ALGAE SOFT MASK (algae tightens the skin tissue for a bit!)
---->>> You are NEVER too old to start a skincare regimine. My motto is to treat your face like it's fine china - never scrub or irritate your skin - your skin will thank you for years to come.
HERE'S TO A BEAUTIFUL NEW SPRING - ENJOY!
HIGHLY RECOMMENDED PRODUCTS USED & WHERE TO BUY:
Embryolisse http://www.embryolisseusa.com/ - Merlot Skincare www.merlotskincare.com - Vivant SkinCare http://vivantskincare.com/ , Ultra Repair Cream http://www.firstaidbeauty.com/ - Lancome USA www.lancome-usa.com

Skincare for Over 40 Women, Over 40 skincare, Makeup & Skincare for Dry Skin, Women Over Forty Beauty, Beauty After 40
[2 Comments] [Read & Post Comments]
---
tuesday, january 15, 2013
*** Winter Blues? Try these mood lifting beauty products... ***
Nashville + Beyond
HAPPY NEW YEAR! 2013 is here....
The weather outside is nasty. The holiday parties and dinners that once filled the pages of your agenda have been replaced with deadlines and seemingly unending projects. It must be January! If you've got the January blues, consider these mood-enhancing beauty products to help perk up your face and mood on even the greyest of winter days.
Euphoryl
This crazy chemical is beginning to pop up all over the makeup world and is said to stimulate the production of dopamine and endorphins promoting happiness, energy, and even sex appeal! The ingredient was created by Laboratoires Sérobiologiques, and is now widely used by drugstore favorite Physician's Formula. Many dermatologists, though, are skeptical about the chemical concentrate, explaining the product would have to include at least 1% Euphoryl to work. Regardless, a pan of Happy Booster Blush or a tube of Happy Booster lipstick won't set you back more than a few bucks and the pink hearts design is cute enough.
Caffeine
If the dull weather has left your face in need of a pick-me-up, try incorporating a caffeinated product into your routine. For an all-around perky appearance try a caffeinated lotion like Jergens Skin Firming Advanced Moisturizer. It's believed that caffeinated creams may also diminish the appearance of cellulite and fine lines when used over time. A skin latte' from the fountain of youth! HELLO!??
Aromatherapy
For the naturalists out there that need a beauty cure for the winter blues, essential oils are coming to the rescue. It's been known that uplifting scents such as peppermint, grapefruit, and lemon can inspire us to think happy thoughts, even on a dreary day. Try creating your own blend of cheery scents at your local health shop, or try a pre-blended product. The new Cowshed collection of roll-on oil blends are personalized for all your daily mood swings. We are loving Grumpy Cow, Lazy Cow, and Wild Cow to get us through till February. Pop one in your purse and roll over pulse points when things get tough.
Color Therapy
It's said the the right color can turn a frown upside down so what are you doing in that black winter wardrobe? Swap out winter neutrals for neon shades of yellow, red, orange, and fuchsia this season for an instant jolt of energy. Our tips and toes look giddy when glossed over with hot shades like the UV red Radiate by OCC, or bright yellow Cheeky Chops by Butter London. Swipe a best-selling bright such as MAC's Moxie Lipstick across your lips and let the smiling begin.
BEFORE YOU KNOW IT, SPRING WILL BE HERE AND YOUR WINTER BLUES WILL BE FORGOTTEN. Take good care of yourself - you ONLY live once - so make it pretty!
source: Beautylish
January 2013 Beauty Tips, Winter Blues Beauty, 2013 Beauty Products, Mood Enhancing Beauty Products, Lisa Johnson Makeup Artist, nashville makeup artist, Winter Beauty Tips, Beautylish
[2 Comments] [Read & Post Comments]
---
sunday, october 21, 2012
*** Editorial Bridal Photoshoot ***
I apolgize that I have been remiss in posting more in my blog lately - I have had such a busy month - October has been amazingly busy!! I will catch up asap!
Today I worked with one of my favorite photographers, Steve Harman of 4050photo.com - we scheduled a dawn !! shoot for a wedding editorial with the lovely model, Lauren - and with some amazing help from The Spoiled Lady in Franklin, TN who generously loaned the gown for our photoshoot. Anyone that knows me, KNOWS how much I destest dawn - generally because I'm crawling into bed about that time or a bit earlier on average.
I began at 5 am to start makeup and hair on the lovely Lauren - we headed out after squeezing her into the GORGEOUS wedding gown and veil - to catch dawn light at nearby Carnton Plantation in Franklin. This is a behind the scenes look from my iPhone, unedited - I love catching behind the scenes images. Watch for more upcoming from this shoot and others. I just love this shot of Lauren. :) I will have to do more dawn shoots, indeed.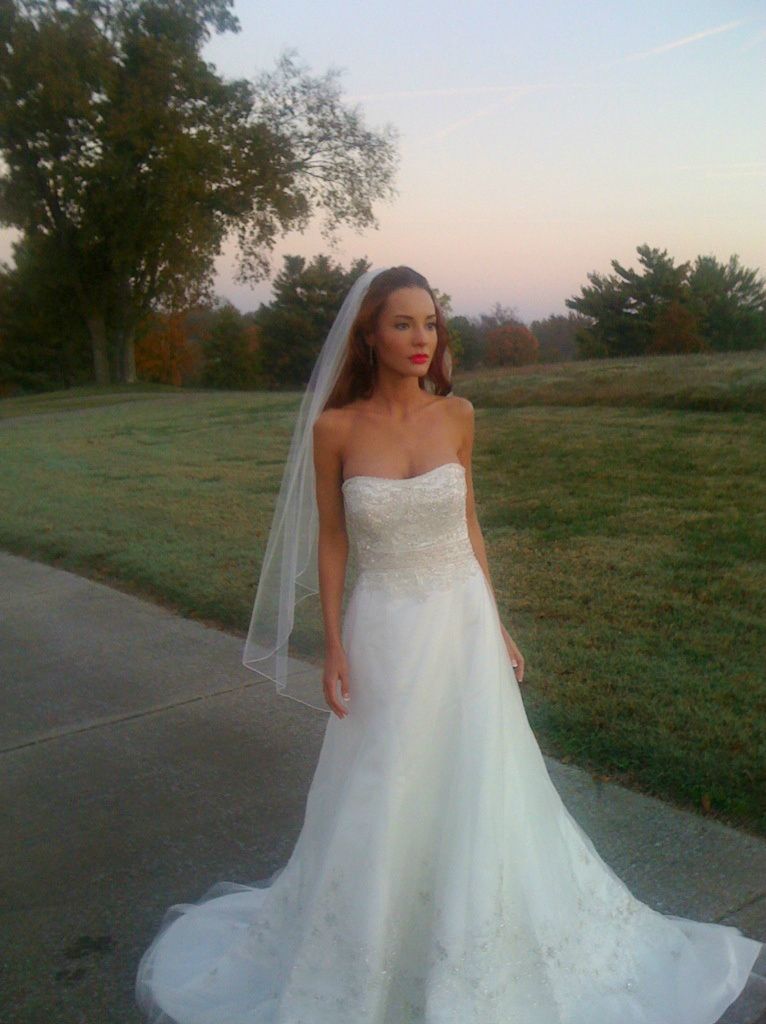 Nashville Makeup Artists, Steve Harman, Makeup for Brides in Nashville, 4050photo, www.bridesbylisa.com , www.4050photo.com , www.carntonplantation.com , www.thespoiledladytn.com
[3 Comments] [Read & Post Comments]
---
wednesday, september 12, 2012
*** My OBSESSION: BillyB Beauty brushes ***
My new OBSESSION: BillyB beauty detail brushes
I am in love with detail brushes. These are the little wonders that make my job easier, and make a look go from wow to WOW! These are the type of tools much needed to do precise eye looks and to elevate your work as an artist.
Who better than makeup artist ICON Billy Brasfeld (Mister Billy B) to offer up his tools of the trade?
I purchased (below) the contour set and 2 brushes for eye and one lip liner - considered for precision. I will definately be purchasing more of these little gems.
They are soft and dense - PRECISE - where you put them is where the makeup is deposited - with virtually NO makeup FALL OUT. Fall out is the bane of most makeup artists. It slows us down trying to do cleanup under an eye, etc. I found these little beauties to be very beautifully made and easy to work with. I cannot wait to use these on my clients!
professional makeup brushes, Billy Brasfield, Mister Billy B, Billy B Beauty, Brides by Lisa, beautylish
[2 Comments] [Read & Post Comments]
---
tuesday, august 14, 2012
**** 2012 SUMMER MAKEUP : TARTE WATERPROOF CONCEALER ****
Looking at waterproof products lately, my focus has been drawn to "cruelty free" "vegan" cosmetics - Tarte Cosmetics is one of the most well known and recommended by my pro makeup friends. Reputed to run a tad light - In 5 colors - $22.
The Smooth Operator Amazonian Clay Waterproof Concealer is highly pigmented and covers with just a little dab. I love the easy to use twist up package and the design is uber sleek.
TIP: This is a buildable concealer, and if you find you have creasing of any kind (let's face it, some of us are more wrinkly than others), you may want to barely dust a fine loose powder under your eye to set.
A great product from a fine "cruelty free" cosmetic brand. Highly recommended and IN MY PRO KIT.

This waterproof full-coverage concealer combines the calming properties of vitamins A & E, and the soothing quality of Amazonian clay to nourish while completely masking discolorations and imperfections for better looking skin. Amazonian clay acts as a total skin balancer by reducing dryness and flakiness while improving the appearance and texture of skin for longer, waterproof wear! The buildable full-coverage formula is rich in pigments for truer color without a heavy or tacky texture, making it ideal for hiding any and all imperfections from dark circles to blemishes to redness. Designed for brush free application, blending this creamy concealer with your finger allows the formula to melt into the skin for an easy application and opaque airbrushed effect.
nashville makeup artist, waterproof concealer, tarte cosmetics, waterproof eye
[1 Comments] [Read & Post Comments]
---
thursday, august 09, 2012
**** MAKEUP TRENDS 2012 FOCUS - SMASHBOX FALL 2012 ****
The FALL 2012 MAKEUP season is looking colorful, as all of 2012 seems - Smashbox just released their FALL 2012 makeup collection titled Image Factory.
Makeup this fall tends to be dark and mysterious, as much of the runway fashion is trending to opulence - we are seeing dark burgundy, reds, browns, smoky pink and nudes dominate. Take a peek:
Photo Op Eye Shadow Palette
Smashbox put together two eye palettes featuring the fall 2012 makeup season's hottest shades. Each palette features 6 gorgeous rich pigments - so pick the palette color mix that suits your needs. $39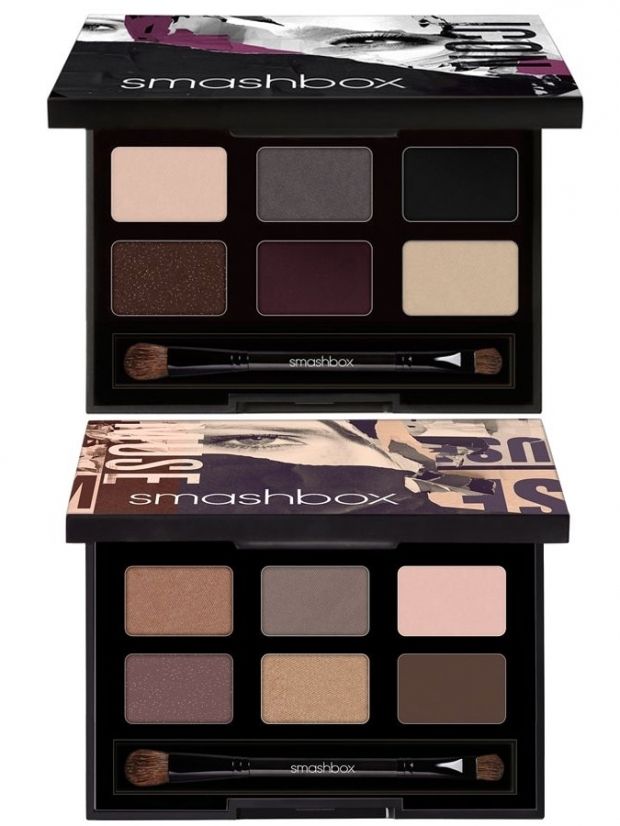 ALSO NEW FOR SMASHBOX FALL 2012 LINEUP: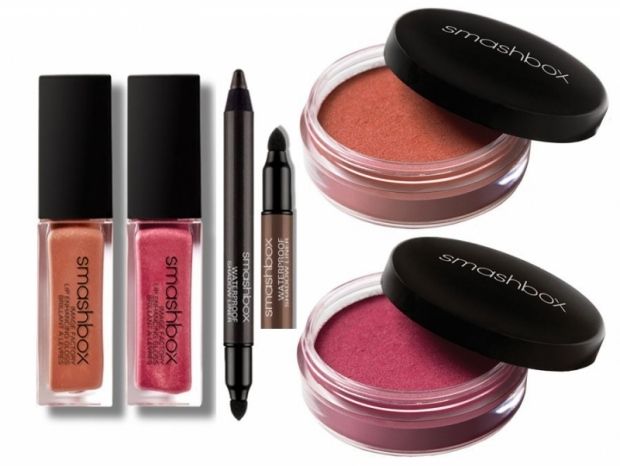 Waterproof Eyeshadow Liner
An easy to use, waterproof eyeliner that delivers a crease-free creamy formula that can easily be spread across the lid to achieve sexy day to evening looks. $22.
Lip Enhancing Gloss Duo
Intense shine lip glosses that provide a mirror-like effect. $22.
Airbrush Whipped Cheek Color
Mousse-like natural flush blushes that blend into the skin like butter. $29
The collection is currently available for purchase at Smashbox - get your FALL MAKEUP LOOKS in focus NOW.
Fall 2012 Makeup Trends, Smashbox Fall Makeup 2012, What makeup is trending for Fall 2012, Nashville Makeup Artist Lisa Johnson, Brides by Lisa Johnson, Nashville Fall Makeup Trend
[1 Comments] [Read & Post Comments]
---
friday, august 03, 2012
*** IN MY PRO KIT - Benefit POREfessional ***
A MUST HAVE PRODUCT IN MY PRO KIT : for everyone - women, girls, men of all ages - it is indispensible. IF YOU HAVE LARGE PORES on your nose, cheeks, face in general - you need to try BENEFIT POREfessional PRO BALM. I also use this on myself, so you KNOW it's good. This is an airbrush makeup effect without the hassle.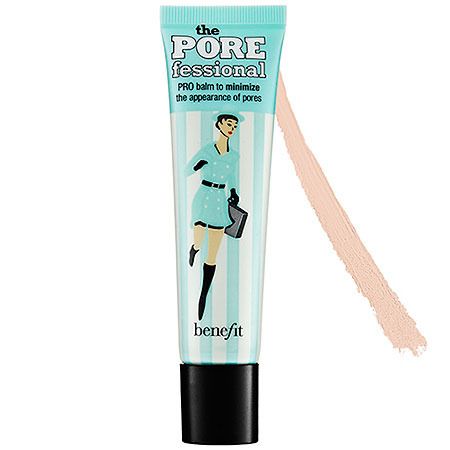 It blends easily, slightly tinted, blurs imperfections, blots oil and makes skin look super poreless. You can forego foundation if you wish, use a tinted moisturizer over it or your regular foundation - it will make your makeup glide on as smooth as silk, and make your skin soft soft soft. It has a soft gel to powder texture and lasts all day. Where to buy: Sephora $31
NASHVILLE AIRBRUSH MAKEUP by Lisa Johnson
NASHVILLE AIRBRUSH MAKEUP ARTIST, LISA JOHNSON MAKEUP, NASHVILLE MAKEUP ARTISTS, WOMEN OVER 40 MAKEUP, NASHVILLE BRIDAL MAKEUP, SEPHORA, BENEFIT POREFESSIONAL
[2 Comments] [Read & Post Comments]
---
friday, august 03, 2012
*** SUMMER SWEAT PROOF BEAUTY TIPS & TRICKS - WOMEN'S RUNNING JUL/AUG 2012 ISSUE ***
LISA JOHNSON MAKEUP ARTIST
A few months back I was interviewed by Stephanie Cajigal of WOMEN'S RUNNING MAGAZINE for their JULY/AUGUST 2012 - Beauty In Motion - Active Series. I contributed a few of my hot swealtering beauty tips for their very active readers. Who doesn't want to look good running up and down all over the hills and dales? These tips and products can be translated to everyone that lives in a swealtering hot, humid climate - like we do here in the dirty South. Make your summer count - and look damn good doing it.
WOMEN'S RUNNING MAGAZINE - JULY/AUGUST 2012 - Beauty in Motion - Active Series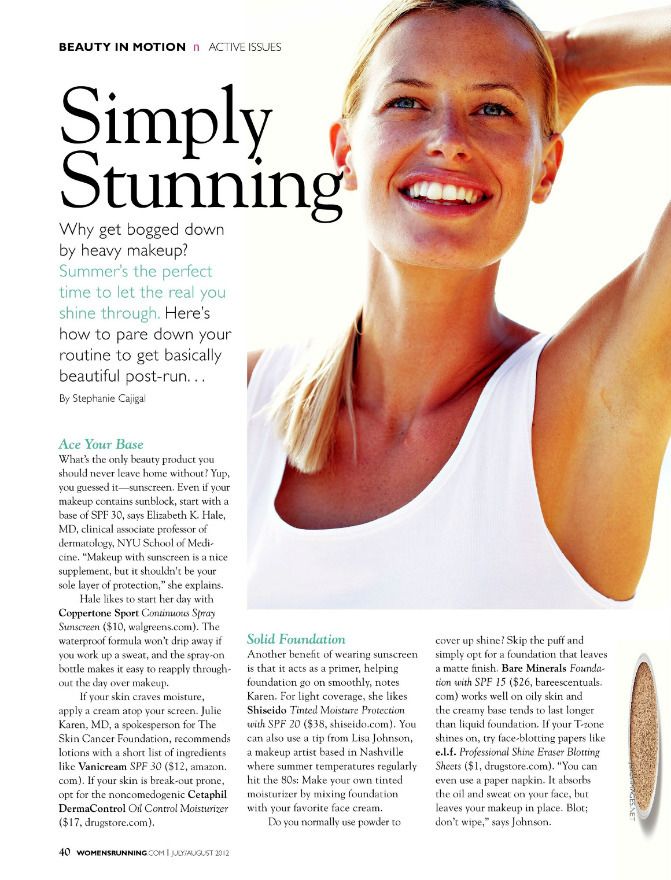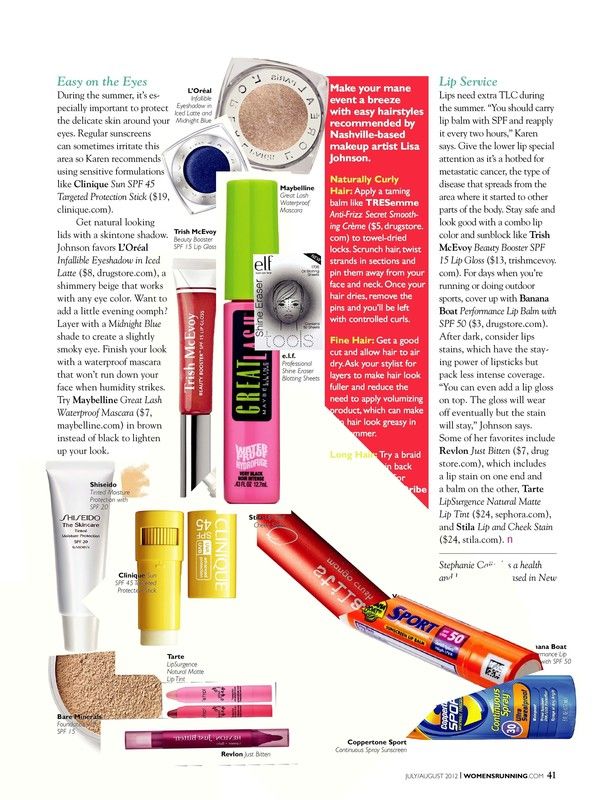 WOMEN'S RUNNING MAGAZINE JULY/AUGUST 2012, HOT WEATHER BEAUTY TIPS, LISA JOHNSON MAKEUP ARTIST, HUMID CLIMATE BEAUTY, HOT HUMID MAKEUP TIPS
[0 Comments] [Read & Post Comments]
---